After being stranded ashore for 15 months, cruise lovers can finally leave. And while it was celebratory in most corners, another aspect of cruising also came back roaring … complaints, often about things that – after what the industry has gone through – seem downright petty. .
Are people upset by… popcorn?
One of the latest controversies to have taken place might as well be dubbed "Popcorngate". Because, as crazy as it sounds, some Carnival Cruise Line passengers have gotten downright pissed off that they are now charging $ 3 for the delicious popped kernels. Soon after, message boards (and Brand Ambassador John Heald's Facebook page) lit up with people furious about paying for popcorn before settling in to watch a movie on the Lido Deck.
"It's hard for me to say without sounding obtuse… but for 16 months we haven't had any income. We got nothing. Zero. What about popcorn? Ok, it's not going to pay the bills but it's just a little thing that we are trying. And if people don't buy it and it's not in use, maybe we'll re-evaluate it. I do not know."
Quicker than you could call the nickel and dime team, people started asking if the next carnival would charge for ice cream or maybe Guy's Burgers. "No, no, no," insisted Heald. "Please don't listen to the conspiracy theorists who wear a plaid shirt and an old pair of slippers," adding that people who didn't want to pay for popcorn had a plethora of free options at their disposal.
"I hope," he concluded, "it's not something that is going to upset too many of you."
But of course there were those who reacted as if they had just been told that they would be forced to buy popcorn and at a substantial price. The less civil comments included name calling and the kind of nasty word combinations the writers would probably never say if their identities weren't hidden behind anonymous profiles.
READ MORE: Things we can't wait to complain about again
Likewise, many were upset to learn that Carnival Cruise Line's stewards would only be servicing rooms once a day at this time. Even being told that they could choose between morning and evening service was not enough for some. "It is a game-changer for me," wrote a commentator on Heald's page. "Not having the bedroom done at night and the bed smoothed out is just wrong.
What that poster entailed was emphatically said by others, who insisted they would cancel future cruises due to this change in service. Worse yet, no matter how many times Heald insisted it was not done for financial reasons but rather in conjunction with health and safety protocols to limit the number of times members of the crew entered the passenger cabins, many refused to believe.
But let's think about it for a moment. Let's say, for the sake of argument, Carnival was making the switch for financial reasons. As Heald pointed out during the popcorn discussion, the company has barely any revenue for the past 15 months. Only a handful of ships sail, and those that sail do so at reduced capacity. Would it be really be such a blatant affront to Carnival – or any other cruise line – to make changes to help them bridge the financial gap created by the shutdown of the entire industry?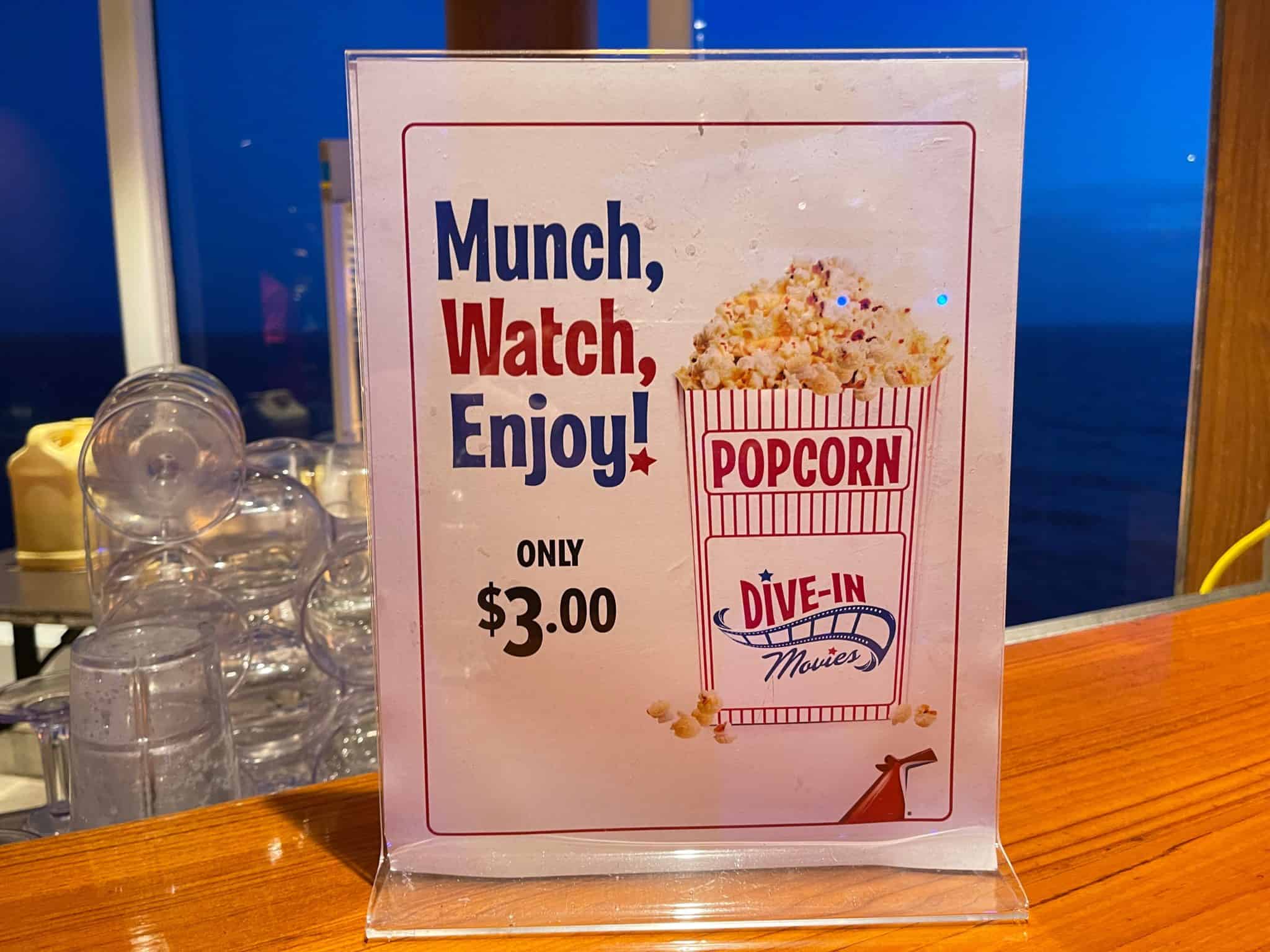 The cruise is finally back, and considering what the industry has been through, it's kind of a little miracle. Many of us are excited to get on a ship, whether next week or next year, and will be happy to pay a little extra for our cabin or face some discounts. if that means we can finally get back to the thing we love.
But if there's one thing we do know, it's that moaners are as much a part of the cruise as chair pigs and drinks with umbrellas in them.
READ NEXT: Court rules CDC cruise line regulations will remain in effect, including in Florida