Annual fundraiser supports The Storehouse's mission to feed, clothe and care for as neighbors in a community
Plano, Texas — The 6th Annual St. Andrew Cars for Community Car Show, hosted by St. Andrew's United Methodist Men's Ministry, is scheduled for Saturday, Oct. 22 at St. Andrew's United Methodist Church, 5801 W. Plano Parkway, from 12:00 p.m. – 3:00 p.m. (Awards at 3:00 p.m.) Open to the general public with no admission charge, the event invites car enthusiasts to show off cars while enjoying The Storehouse of Collin County , a nonprofit organization that provides short-term relief and long-term transformation to Collin County residents in need.
"We're thrilled to be back in full force," said organizer Ron Weaver. "The car show is not only great fun, it supports The Storehouse, who do incredible work helping so many in need in our community. All proceeds go to support their mission to feed, clothe and care. as neighbors in a community. Your donations help provide nutritious meals, essential clothing items, life-changing resources and educational opportunities.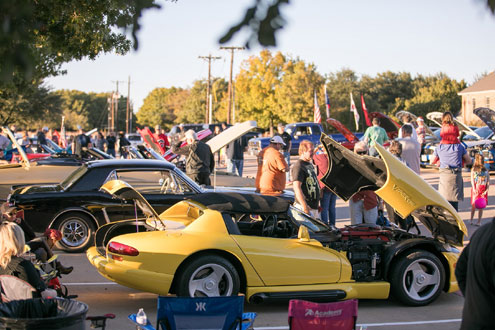 The event includes raffle prizes and food vendors as well as goody bags for the first 100 attendees. On-site registration on the day of the event is from 9:00 a.m. to 12:00 p.m. and costs $25. Online pre-registration is $25. Go to https://give.thestorehousecc.org/event/cars-for-community-car-show/e405948
"We are so grateful to the men of St. Andrew for hosting this annual fundraiser to benefit our neighbors in The Storehouse," said Candace Winslow, General Manager of The Storehouse of Collin County. "The pandemic and inflation have dramatically increased food insecurity within our community, and we now serve over 3,000 families each month – a number that has tripled since March 2020 before the Covid pandemic. Every donation we receive enables us to serve our neighbors holistically, not only meeting their food and clothing needs, but also serving as a "channel of care" to help them with other aspects of their lives.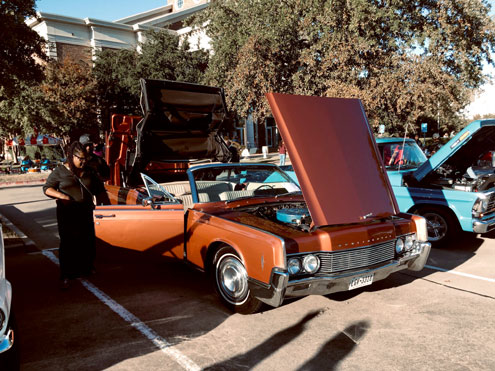 St. Andrew's United Methodist Church began in 1986 in the spirit of its namesake, a follower of Jesus. The life of the Apostle Andrew embodies the mission of the Church, which is to invite Christians and non-believers to become passionate servants of Christ. The Congregation of St. Andrew follows Jesus, lives in relationship, serves others, and takes risks in faith. Worship includes four services each weekend on a 21.2-acre campus at the corner of Plano Parkway and Mira Vista in Plano, Texas, where more than 2,000 people gather each weekend. The recent renovation allows the sanctuary to accommodate services in both traditional style, with the classic pipe organ, and contemporary style, with a new central LED screen and lighting technology. Small groups and Bible studies meet on campus and throughout the region every day of the week. Mission opportunities serve our region, neighboring regions and global communities. The church has been repeatedly selected as "Best Place of Worship in Plano" by Plano Star Courier readers. St. Andrew's United Methodist Church is located at 5801 W. Plano Parkway, Plano, Texas 75093. Visit www.standrewumc.org; call 972-380-8001.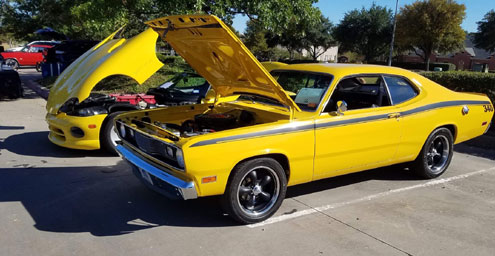 The Collin County Warehouse provides short-term assistance and long-term transformation to Collin County residents in need through the Seven Loaves Food Pantry, Joseph's Coat Clothes Closet, Hope Neighbor Care Project and the Academy's education program. The nonprofit was founded in 2009 as Seven Loaves Community, which provided pantry staples and has grown over the years to meet a variety of needs. Over 3,000 families on average access Seven Loaves each month. The Storehouse provides free clothing through Joseph's Coat, as well as counseling and case management services through Project Hope. The Academy offers free and discounted courses to help develop language, work or life skills. Visit www.thestorehousecc.org. Warehouse EIN: 27-1883333